Strengthening Laboratories Across Africa to Prevent the Next Pandemic
A growing non-profit rethinks their business model and strategy to meet the needs of the moment.
Founded in 2011, the African Society for Laboratory Medicine is on a mission to improve clinical and public health outcomes in Africa by enhancing professional laboratory practice, science and networks. "History has shown us that the biggest challenge that we face as a continent is our health system, such that we are able to respond to the common diseases that face us" notes ASLM Board Member, Professor Alash'le Abimku of the Institute of Human Virology.
Even before Covid-19, key issues like infrastructure, supply chain management, access to trained professionals, equipment maintenance, biosafety and security standards among others were challenges that impacted the ability to diagnose a disease early enough to control a pandemic. Now with more urgency than ever to prevent the next pandemic, ASLM has a critical role to play in mobilizing, improving and strengthening these systems.
"There was a realization that we needed to reinvent ourselves. We needed to position ASLM for growth and expansion" explains Nqobile Ndlovu, ASLM's CEO.
"As a young and growing organization, sometimes you get into the trap of doing some things over and over and lose your cutting edge. We wanted to be able to stand on our own and demonstrate that we can handle multiple, diverse and large funding." Ndlovu grappled with lingering questions, "How do we approach new partners? Do we have the right process and systems? And if we do get an opportunity, how can we manage potentially huge funding?"
Business Strategy and Development
"Once we realized that we needed to strengthen our business strategy and development, the MGH team name kept coming up in our circles," says Ndlovu. ASLM began working with Mann Global Health in Month of YearX.
"Their proposal was very relevant for us – they demonstrated experience with organizations like ASLM, our size, and our scope. They understand our landscape and most importantly, the type of partners we deal with every day. That was a huge advantage – someone who knows your stakeholders. The MGH team can speak to what they do, their priorities, and how things are changing in global health."

Progress and Impact
After a year of partnership, Ndlovu reflects on what is accomplished together. "First and foremost, they have helped us organize ourselves. What are the functions we need to make a huge difference? They have helped us create a business development unit that can drive growth and expansion, something we were not actively doing. We were not being proactive before. One of the greatest accomplishments is that we have created this unit."
"The MGH team helped us build some of the processes and systems that we need. And they have challenged us. We keep thinking of ourselves as a small, young organization and they have helped us see that we are growing and experienced."
Now ASLM has a plan for engaging and keeping partners. Ndlovu says "MGH has helped us to understand the partner landscape – who is out there giving funding for what. They have helped us map stakeholders so we can understand where to focus our energy."
On Building Trust
"One of the things that have contributed to building trust is the way MGH knows our challenges, it's like they are part of staff. They speak our language like they have been working with us for years. They put themselves in our shoes, our challenges become their challenges."
Ndlovu reflects further, "It's been an exciting journey of learning and growth happening at both the individual and organizational level. One of the things I appreciate most about MGH is that they are human, they connect with my staff on a personal level and are able to manage our different views and passions, and provide direction while bringing us along to a commonplace and goal."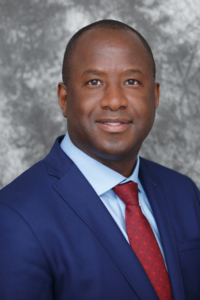 Nqobile Ndlovu, African Society for Laboratory Medicine (ASLM)
CEO
After 50 years of Improving Health, Management Sciences for Health (MSH) Reflects on What's Next
Business Development
Partnerships
Strategy
Management Sciences for Health (MSH) is a global health non-profit organization that collaborates with all levels of the health system...
An Evidence-Based Behavior Change Organization Expands Their Audience and Reach
Behavior Change
Business Development
Fundraising
Global Health
Strategy
Using storytelling to motivate change, the team sets ambitious goals to scale up interventions. Development Media International (DMI) is a...