After 50 years of Improving Health, Management Sciences for Health (MSH) Reflects on What's Next
Management Sciences for Health (MSH) is a global health non-profit organization that collaborates with all levels of the health system – from government ministries to frontline health workers – to address key global health challenges and ultimately achieve universal and equitable health services for all.
Moving towards universal health coverage requires a bold strategy. After recently celebrating 50 years of improving health in over 150 countries, it was time for the organization to reflect not only on their past achievements but also on future goals.
Dana Sandstrom Keating, Vice President of Strategy, Business Development & Partnerships explains, "We really wanted to pause, reflect, and to understand all the things going on in the global health landscape." The organization brought Mann Global Health on board to help them with strategic planning. "This is a big investment for us and by design, we wanted a longer engagement. We didn't want to just knock this out in a week. We wanted a thoughtful strategy that was going to drive real change."
On the importance of inclusion and honest conversations
Inclusion was a top priority for Dana and the team. "MGH had a lot of really good ideas for running an inclusive process. That was twofold – it was about drawing out more creativity and also making sure the strategy was owned and understood by the whole team. That was really meaningful to us." Incorporating a variety of views and perspectives from across the organization allowed the team to achieve a stronger product in the end.
Having open and honest conversations about the strategic direction of MSH required skilled facilitation. "The team helped frame discussions in a helpful way. They brought authenticity to the process that made them really easy to work with. They were understated yet crisp in laying everything out." Dana explains. This honesty helped to build trust. " It sincerely feels like an extension of our team. At the same time, they maintain an outsider status and perspective that we need to ask ourselves hard questions. For instance, is this really what you need? How are you going to get there?" "I know they want to see us succeed."
Agility and a willingness to evolve
Dana explains how the process has required flexibility over the past few months. "Being able to shift, pivot, and follow threads that have come up from the discussions has been key. MGH has been agile throughout the whole process. Especially when moving from the, 'Where are you now?' phase in the beginning to the decision-making stage now. They've been willing to evolve with us."
One element that helped the process move forward smoothly was bringing in experts. Dana says, "Having people with Chief Strategy Officer experience helped us leapfrog. They brought in learnings and things that they had experienced or had to navigate in that role, for me personally, was valuable."
Dana continues, "Folks in the non-profit world can bristle at consultants who come across as too corporate. But MGH's authenticity and knowledge of the sector, combined with their passion for the work and ability to produce really helped build confidence."
The shared values and commitment to evolving to meet community needs allowed the partnership to succeed. Dana says, "They are in this work because it is meaningful for them. Just as we are."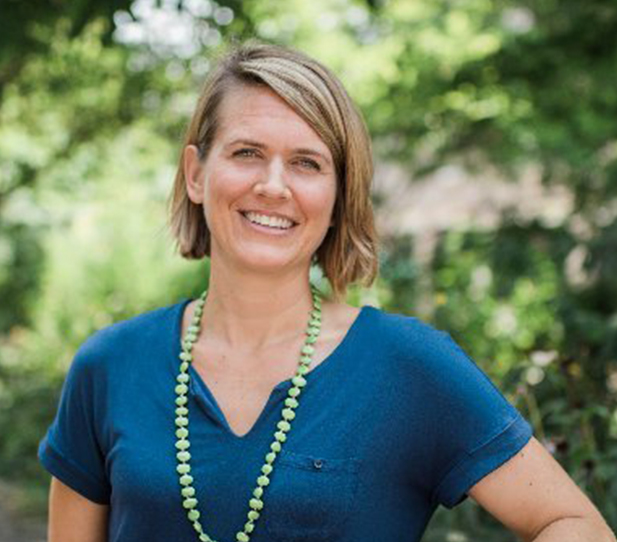 Dana Sandstrom Keating, Business Development & Partnerships 
MSH's Vice President of Strategy
Strengthening Laboratories Across Africa to Prevent the Next Pandemic
Business Development
Fundraising
Healthcare
Strategy
A growing non-profit rethinks their business model and strategy to meet the needs of the moment. Founded in 2011, the...
An Evidence-Based Behavior Change Organization Expands Their Audience and Reach
Behavior Change
Business Development
Fundraising
Global Health
Strategy
Using storytelling to motivate change, the team sets ambitious goals to scale up interventions. Development Media International (DMI) is a...